Endurequip Hoists: an interesting move by RUD in Australia
RUD Group Sling and Lashing systems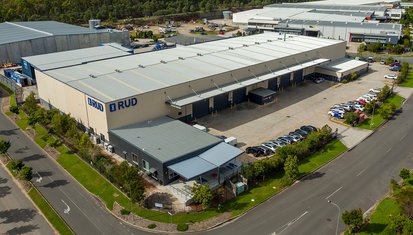 The RUD Group in Brisbane, Australia, has purchased Endurequip Hoists, the Australian pro-ducer of top-quality. This was done via their subsidiary locally which operates with great suc-cess on the market. Endurequip boasts 25 years of experience in constructing and producing lifting means for trucks, buses and specialised military vehicles.
This strategic acquisition allows RUD to advance its traditional product portfolio based on steel chain systems in the transportation, infrastructure and mining sectors.
Moreover, Endurequip is the only licensed provider of portable lifting means to the Australian military and has its own NATO serial number. In this regard, there is great potential for exports worldwide and excellent synergy with the extensive network of RUD subsidiaries across the globe.
Back to the news