Introducing RUD's Engineered Products and Services
RUD Australia introduces a new Engineered Products & Services solutions brochure to demonstrate full engineering solutions capability.
RUD Group Engineering Solutions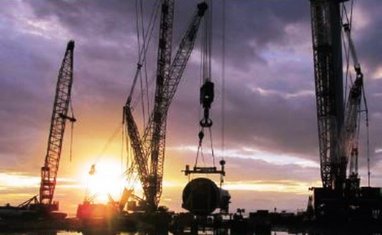 Solving technical challenges and developing robust engineered solutions is something RUD takes seriously. We know how important it is to listen to our partners and so are happy to announce that we can work closely with you to develop innovative solutions that stand the test of time, enabling you to focus on what you do best, manage your business.
Download the latest RUD Engineered Product and Services brochure which highlights the work we can do to solve complex and technical challenges for your organisation.
Inside you will find:
A concept to completion demonstration of the types of solutions our team of CPEng/RPEQ accredited engineers can manage
Examples of our range of engineering capabilities, all managed and developed in-house at RUD premises facility in Brisbane
A photographic collection of our experience in manufacturing, commissioning and servicing a range of chain, hoist and engineered solutions that deliver robust, safe and operational efficiencies
Back to the news