LPW Lashing-Point-Welding
The lashing point for all situations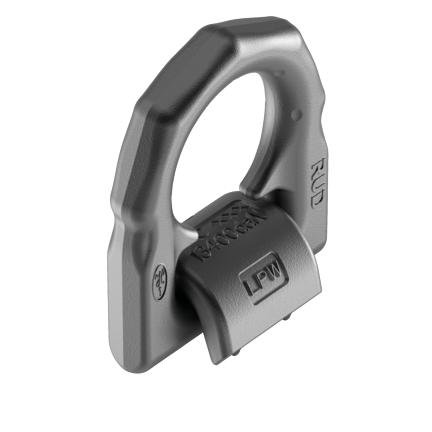 Lift bail can be pivoted through 180°.
LC possible up to 90° in load ring plane.
Clear indication of the lashing capacity in daN.
Functionally optimised shape of the suspension ring for better support at side loading and protection of the clamping spring.
Prepared for easy weld-on.
Phosphated surface.
The clamping spring achieves noise reduction and keeps the suspension ring in the desired position.
Distance knobs on the weld-on block for the necessary distance for root welding.
Product variants (12)
Further information of the product