ICE-Round steel chain - Black phosphated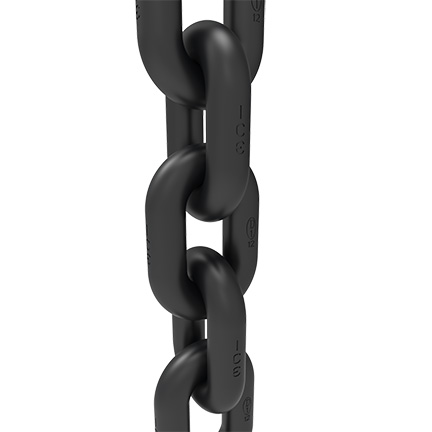 ICE-Round steel chain are manufactured and tempered with a patented material. They have a high hardness and are insensitive to hydrogen embrittlement like Grade 10 chains.
The application of the RUD-Grade 12 is issued by the BG and is stamped with "D1-12". D="Degree of Quality", 1 is the manufacturers number 1 = RUD. 12 is the corresponding Grade 12.
Surface: phosphated and oiled
Product variants (6)
Further information of the product