RUD opens its new factory in Finland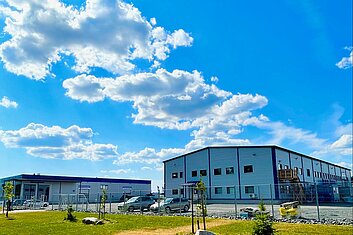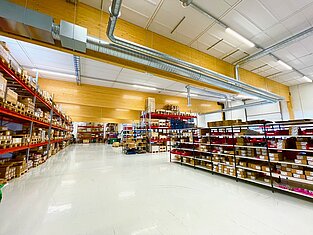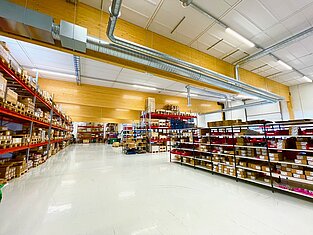 After almost two years of construction and slight delays due to the pandemic, the industry leader RUD opened its new Erlatek factory in Hyvinkää, southern Finland, and officially started full operations. Covering a total area of over 13,000 m², individual gripper, traverse and load handling solutions are designed and produced very flexibly and efficiently in two functional hall complexes. A modern Agilon central warehouse, logistics, offices and spacious training and seminar rooms are located on the new Erlatek campus, as are an indoor Finnish baseball court and a Finnish sauna for the well-being of the employees.
"Due to our continuous increase in turnover and, above all, the expansion of the services offered to our customers, the previous factory simply became too cramped. We were able to bring it to the market well and, in time for our 30th company anniversary, reach this milestone of a completely new factory ourselves, i.e. well financed locally," says Marko Peltonen, Managing Director of Erlatek, describing this milestone.
RUD executive board member Jörg Steffen Rieger, Ph.D. adds: "Erlatek is an important anchor in the Scandinavian region and part of our global network of the RUD subsidiaries and holdings for lifting means. They act as technical competence centres and are mostly as local traverse manufacturers a strategically optimal sales channel for RUD's premium lifting points and lifting chain systems from Unterkochen.
Technically and ergonomically optimal special load-bearing transverses are a newer, very attractive additional business for the RUD Group, which is growing dynamically worldwide. They are available in various designs: whether RUD beams or h-traverses, runner traverses, frame traverses, spreader crossheads, container traverses, turning crossbeams, forklift or Big Bag traverses. For the specific requirement profiles and individual application challenges of the broad circle of customers in general machine and plant engineering, the competent team at RUD always offers optimum overall solutions from its innovative assortment - with a focus on process and efficiency.
Back to the news