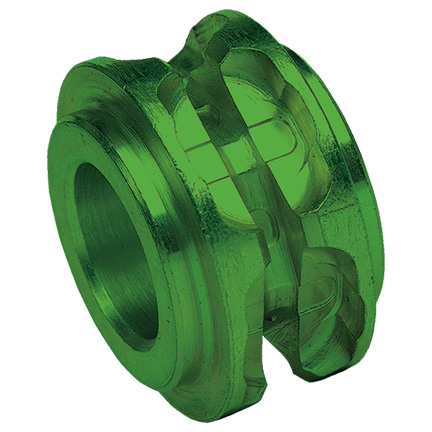 Case hardened TECDOS pocket wheels are optimally designed to work with TECDOS chain and guarantee long life and silent running.
TECDOS drive and idler wheels can be manufactured for single and multiple chain strand configurations. Available on request for all chain sizes from TEC 6 to TEC 260.
TECDOS pocket wheels
Rust and acid-resistant drive and guide wheels are also available on request
The bore and hub design can be made according to customer request. In case of spline connection please indicate respective DIN standard.
The designer has to select a shaft-hub assembly strong enough to bear the forces it will have to withstand.
All TECDOS pocket wheels are ready machined and case hardened.
Contact
Anschlag- und Zurrmittel
RUD Ketten - Rieger & Dietz GmbH u. Co. KG
Friedensinsel
73432 Aalen, Germany
Product variants (7)
Further information of the product
RUD Drive Technology