ICE-CURT-SL - ratchet tensioner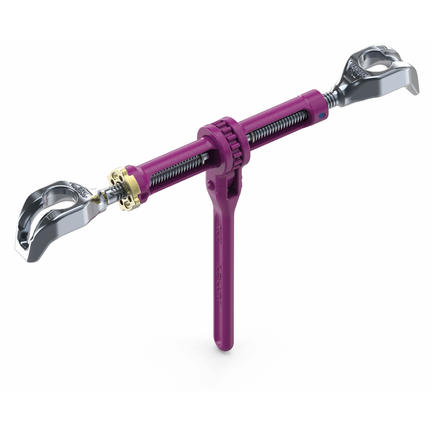 One special highlight in the ICE-Lashing chain is the ICE-CURT ratchet tensioner. It offers you plenty of advantages.
Exceeds the requirements of EN 12195-3.
It has an extra long clamping path.
It has a preparation for theft protection by means of a padlock (type ABUS 85/40HB).
It is equipped with the RUD ID-POINT®.
It is easy to clean and grease.
It has an innovative, practical twist-release guard.
It is easy to handle – even when wearing gloves.
It is particularly light and robust thanks to its innovative forged shape.
In short: For the user, the use of ICE-Lashing chains means a considerable weight saving, improved ergonomics, faster attachment and noticeably more safety.
Product variants (3)
Technical information
Article number: 7903441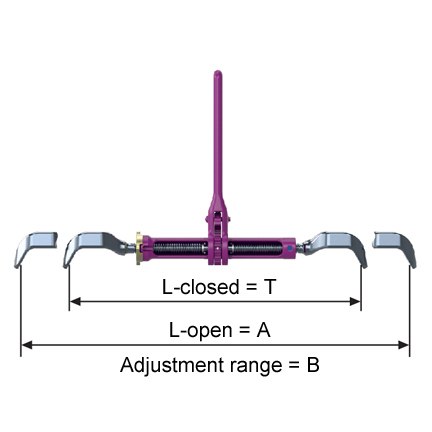 | Attribute | Value | Value |
| --- | --- | --- |
| weight | 1.64 kg | 3.62 lbs |
| T | 330 mm | 13" |
| A | 470 mm | 18-1/2" |
| B | 140 mm | 5-1/2" |
| Lashing capacity | 3600 daN | |
Downloads of the variant
Technical information
Article number: 7999435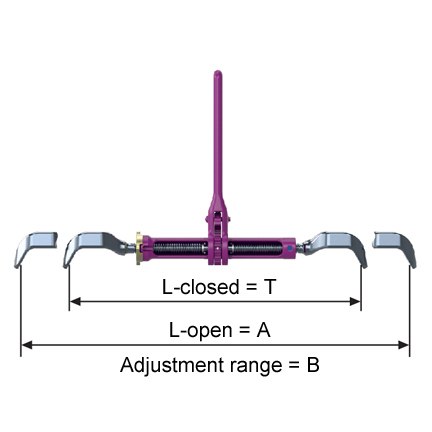 | Attribute | Value | Value |
| --- | --- | --- |
| weight | 4.40 kg | 9.70 lbs |
| T | 446 mm | 17-9/16" |
| A | 616 mm | 24-1/4" |
| B | 170 mm | 6-11/16" |
| Lashing capacity | 6000 daN | |
Downloads of the variant
Technical information
Article number: 7999436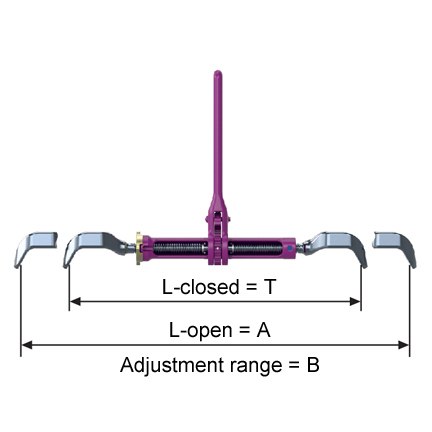 | Attribute | Value | Value |
| --- | --- | --- |
| weight | 5.30 kg | 11.68 lbs |
| T | 495 mm | 19-1/2" |
| A | 665 mm | 26-3/16" |
| B | 170 mm | 6-11/16" |
| Lashing capacity | 10000 daN | |
Downloads of the variant
Further information of the product