LRBK-FIX - Lashing load ring for welding for 90°-corners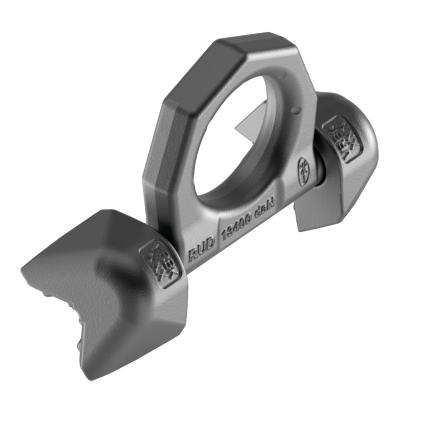 Lift bail with extended pivoting area, can be pivoted through 270°.
Optimal for edges – saves half the lashing points.
Clear indication of the lashing capacity in daN.
Split force introduction thanks to multiple point fixing.
LC possible up to 90° in load ring plane.
Thanks to the weld arrangement (circular fillet weld), no contact/crevice corrosion can occur.
The clamping spring achieves noise reduction and keeps the suspension ring in the desired direction.
Simple alignment of ring lug.
Ring lug remains in position.
Simple painting.
Product variants (3)
Technical information
Article number: 7903056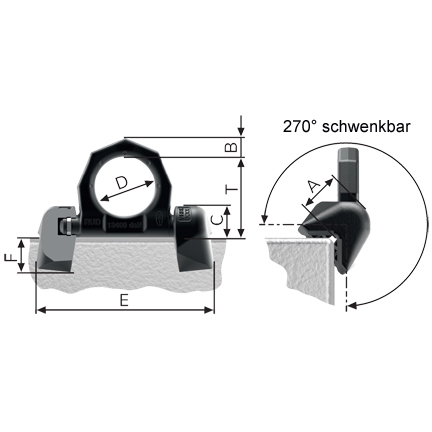 | Attribute | Value | Value |
| --- | --- | --- |
| weight | 1.05 kg | 2.31 lbs |
| T | 65 mm | 2-9/16" |
| A | 32 mm | 1-1/4" |
| B | 14 mm | 9/16" |
| C | 28 mm | 1-1/8" |
| D | 48 mm | 1-7/8" |
| E | 141 mm | 5-9/16" |
| F | 30 mm | 1-3/16" |
| Lashing capacity | 8000 daN | |
Downloads of the variant
Technical information
Article number: 7903057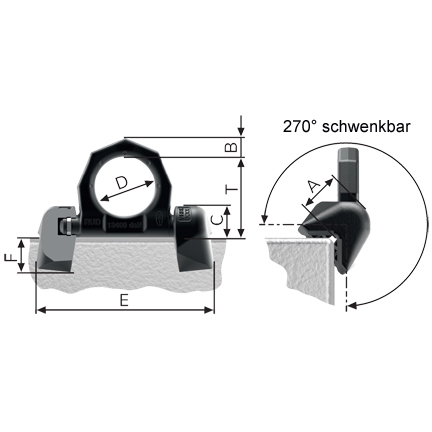 | Attribute | Value | Value |
| --- | --- | --- |
| weight | 2.16 kg | 4.76 lbs |
| T | 84 mm | 3-5/16" |
| A | 40 mm | 1-9/16" |
| B | 20 mm | 3/4" |
| C | 35 mm | 1-3/8" |
| D | 60 mm | 2-3/8" |
| E | 181 mm | 7-1/8" |
| F | 34 mm | 1-11/32" |
| Lashing capacity | 13400 daN | |
Downloads of the variant
Technical information
Article number: 7903058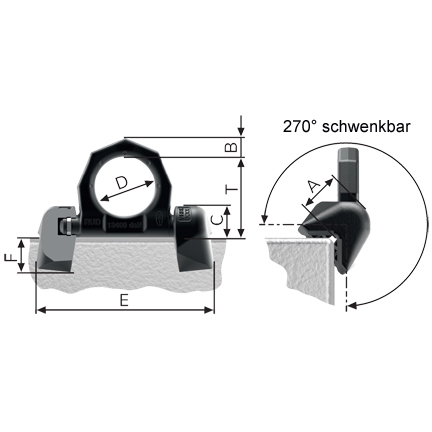 | Attribute | Value | Value |
| --- | --- | --- |
| weight | 4.40 kg | 9.70 lbs |
| T | 94 mm | 3-11/16" |
| A | 52 mm | 2-1/16" |
| B | 22 mm | 7/8" |
| C | 46 mm | 1-13/16" |
| D | 65 mm | 2-9/16" |
| E | 212 mm | 8-11/32" |
| F | 46 mm | 1-13/16" |
| Lashing capacity | 20000 daN | |
Downloads of the variant
Further information of the product