LRBS-FIX Lashing-Load ring for welding with circumferential weld seam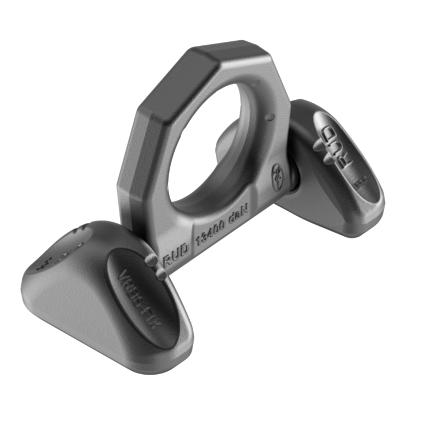 Bracket can be pivoted through 180°.
LC possible up to 90° in load ring plane.
Clear indication of the lashing capacity in daN.
With all-round welding seam.
Thanks to the weld arrangement (circular fillet weld), no contact/crevice corrosion can occur.
For use on loading areas and loads.
Split force introduction thanks to multiple point fixing.
The clamping spring achieves noise reduction and keeps the suspension ring in the desired direction.
Product variants (3)
Technical information
Article number: 7999303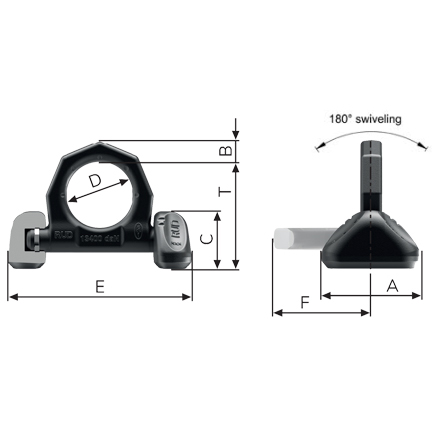 | Attribute | Value | Value |
| --- | --- | --- |
| weight | 0.94 kg | 2.07 lbs |
| T | 74 mm | 2-29/32" |
| A | 60 mm | 2-3/8" |
| B | 14 mm | 9/16" |
| C | 39 mm | 1-9/16" |
| D | 48 mm | 1-7/8" |
| E | 132 mm | 5-3/16" |
| F | 69 mm | 2-23/32" |
| Lashing capacity | 8000 daN | |
Downloads of the variant
Technical information
Article number: 7999304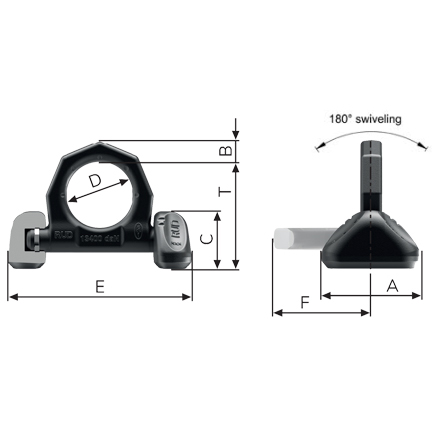 | Attribute | Value | Value |
| --- | --- | --- |
| weight | 2.24 kg | 4.94 lbs |
| T | 97 mm | 3-13/16" |
| A | 88 mm | 3-15/32" |
| B | 20 mm | 3/4" |
| C | 50 mm | 1-31/32" |
| D | 60 mm | 2-3/8" |
| E | 167 mm | 6-19/32" |
| F | 91 mm | 3-9/16" |
| Lashing capacity | 13400 daN | |
Downloads of the variant
Technical information
Article number: 7999305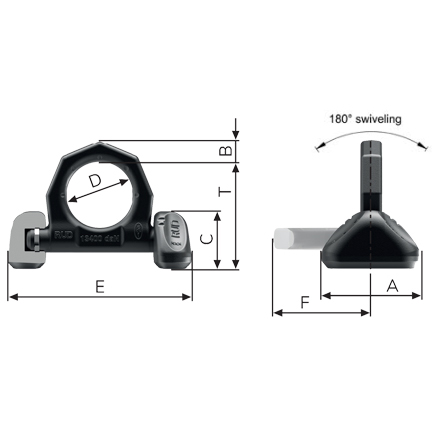 | Attribute | Value | Value |
| --- | --- | --- |
| weight | 3.72 kg | 8.20 lbs |
| T | 108 mm | 4-1/4" |
| A | 100 mm | 3-15/16" |
| B | 22 mm | 7/8" |
| C | 60 mm | 2-3/8" |
| D | 65 mm | 2-9/16" |
| E | 191 mm | 7-1/2" |
| F | 100 mm | 3-15/16" |
| Lashing capacity | 20000 daN | |
Downloads of the variant
Further information of the product