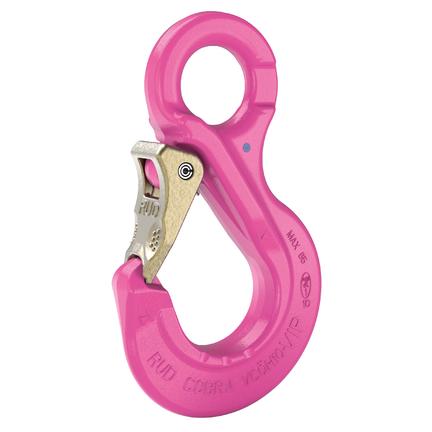 The Cobra hook with a ring connection and of course all the advantages of a RUD - clevis hook.
A very robust design and without a protruding tip of the hook.
The forged safety latch engaged in the tip of the hook, and is thus protected against lateral bending.
With a triple coiled corrosion protected double leg spring.
Thickened tip of the hook prevents improper use.
Gauge marks for measuring the width of the hook opening .
Product variants (6)