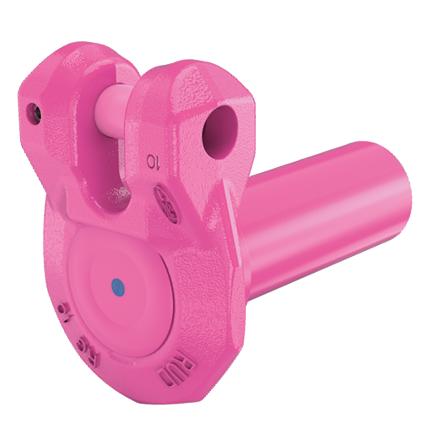 VERG, a plug- in bolt used for transportation or similiar lifting purposes, when bores are the specified lifting points avaliable.
Always indicate length L and diameter size D of the plug-in connector when ordering.
Maximium Ø D = 48mm
Bore diameter = D+ 1mm
Minimium bolt length L = 2xD
For vertical lifting purposes, we recommend that a RUD spreader bar or cross beam be used. Attention: Attach the load as close as possible to the fork head when lifting. VIP-Plug-in connectors are non stock items. Production is subject to customer demand. Bear in mind the respective delivery periods.
Product variants (5)
Further information of the product