VRS with hexagon extension
VRS-Starpoint- Elevated lifting position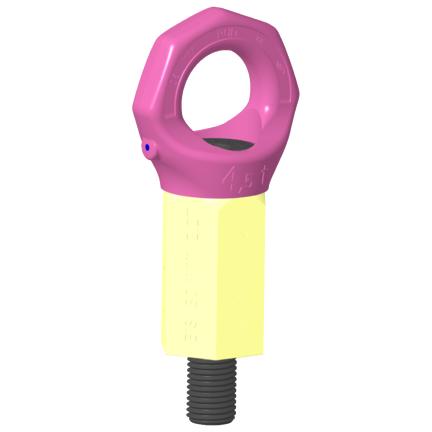 Problem:
Obstacles (f.e. brackets, hydraulic pipes) which are located between the lifting point and the suspension ring of the chain sling.
Solution: Distance for the extension
Hexagon, suitable for the tightening with a flat spanner

Selectively, bolting and tightening can be done by using either the Starpoint key or the flat spanner.

The Working Load Limit (WLL) at loading directions deviant from the axial direction, are reduced as a function of extension height and thread connection, see user instrcution.
Product variants (5)
Further information of the product