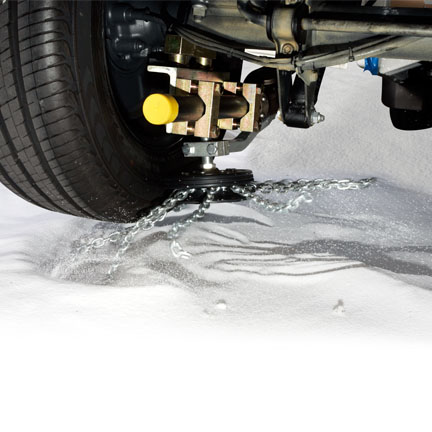 RUD ROTOGRIP Light Truck - traction in a compact space saving design.
For light-duty vehicles with or without an on-board air system.
Chain system in compact, weight saving design.
Chain wheel with 8 replaceable case hardened stainless steel chain strand ensure ideal traction.
Chain wheel´s flexible spreader ring gives low speed performace and uniform distribution of the chain strands.
Chain Strand are fully effective at speeds from approximately 3mph in both forward and reverse.
Further information of the product
Ease of fitting and removal
Suitable for transporters/trucks
Suitable for trucks/off-roads
Suitable for snow clearance
Suitable for tractors/forestry vehicles